Milleluci Nuragus
MILLELUCI NURAGUS DI CAGLIARI DOC
Denominazione Di Origine Controllata
Nuragus is the oldest vine in Sardinia, according to recent excavations even wild, according to others introduced by the Phoenicians in 2,500 BC through the port and the city of Karalis, present-day Cagliari. Today it is very rare to the point that there are still very few producers to process it. For Pala it is almost a member of the family, as well as being the local grape variety per excellence. He is the son of southern Sardinia, of the hills of Serdiana, sometimes marly and sometimes limestone, accustomed to hot summers, the sun's Milleluci and reflections on the sea, as well as the wind rich in salt. Stubborn and gentle, with a rough note, like Sardinians.
Milleluci will tell you about this, its Sardinia, its terroir, its history… a boat ride just when the sun and the sea offer a wonderful light show. He will dress to take you to the restaurant among the Milleluci of the city but he will always tell you about his Sardinia, this land overlooking the sea and its scents.
Grapes – Nuragus 100%.
Vineyards and training method – Vineyard "Acquasassa" (Serdiana) and "Is Crabilis" (Ussana); low espalier, traditional alberello.
Age of the vineyard – 45 years.
Yield – 90/100 quintals/hectare.
Soil Type – Clayey, calcareous, poor in texture in medium hills.
Vinification, Maturation, Ageing – The must obtained from a soft pressing of the grapes, after a first cleaning and the addition of selected yeasts, is left to ferment in stainless steel vats at a constant temperature of 15° C. At the end of fermentation, after a light clarification, it is put to rest for a few months in stainless steel vats, after this period it is possible to proceed with the bottling.
Tasting – Pale straw colour with greenish streak and reflections. Slightly fruit aroma, good intensity and persistence. Fresh vegetable notes. Dry and fresh taste, good intensity and acidity. Medium nose-palate persistence.
Matching and service – Lean fish starters, soup with shellfish, boiled fish and lightly seasoned main courses. Serve at 10°/12° C. uncorking at the moment of pouring.
TALES FROM THE WINERY 
you say nuragus to a member of the Pala family and they'll recall father, children, grand parents, grand grand parents … in short Nuragus is the DNA of the house.
Nuragus is also the most ancient grape of Sardinia, such as ancient and productive and also abandoned in the last years. We believe is part of our history and still has much, much to tell.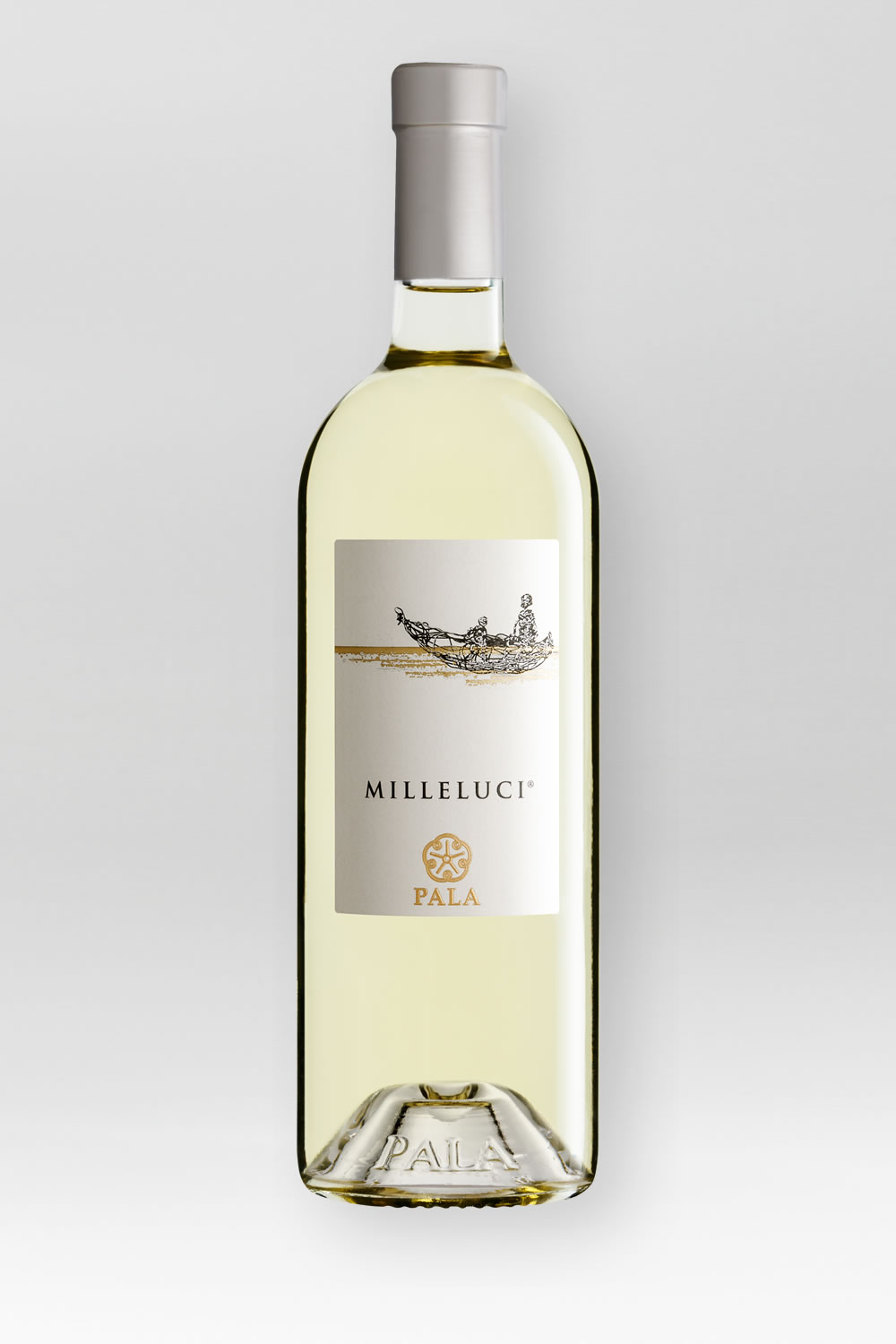 Grapes

Nuragus 100%

Appellation

Nuragus di Cagliari D.O.C.

Pairing

Lean fish starters, soup with shellfish, boiled fish and lightly seasoned main courses. Serve at 10°/12° C. uncorking at the moment of pouring.

Matching and service

Serve at 10°-12° C

Bottle

750ml